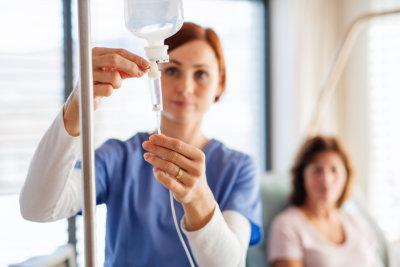 IV Solutions RX is an independent community specialty and home infusion pharmacy located in Tampa, Florida that has licenses throughout the United States.
We provide home infusion and specialty pharmacy services based on the patient's clinical condition, physician's orders, criteria outlined in medical literature and insurance company medical policies. We provide a broad range of services where we have the requisite pharmacy and nursing expertise as well as required licensure.
Each patient must qualify for the therapies we provide based on appropriate documentation and test results including lab work, biopsies, therapies tried and failed, other required diagnostic procedures as well as physician notes, both from the prescriber and specialist, if indicated. A thorough clinical review will be completed by a clinical pharmacist and nurse to determine if the patient's referral can be accepted and submitted for authorization to the insurance company (when required) based on the information received.
IV Solutions RX's clinical team collaborates and coordinates with physicians to get the necessary information needed to meet the insurance plans requirements for all therapies prescribed.
To get started working with IV Solutions RX, call 844-650-5802 or send us a message.
Pay Your Bill

Find & Upload Forms

Contact Us